Elevate Your Podcast Game
with si:cross AI pre-production solution
Never run out of ideas and plan your podcast in minutes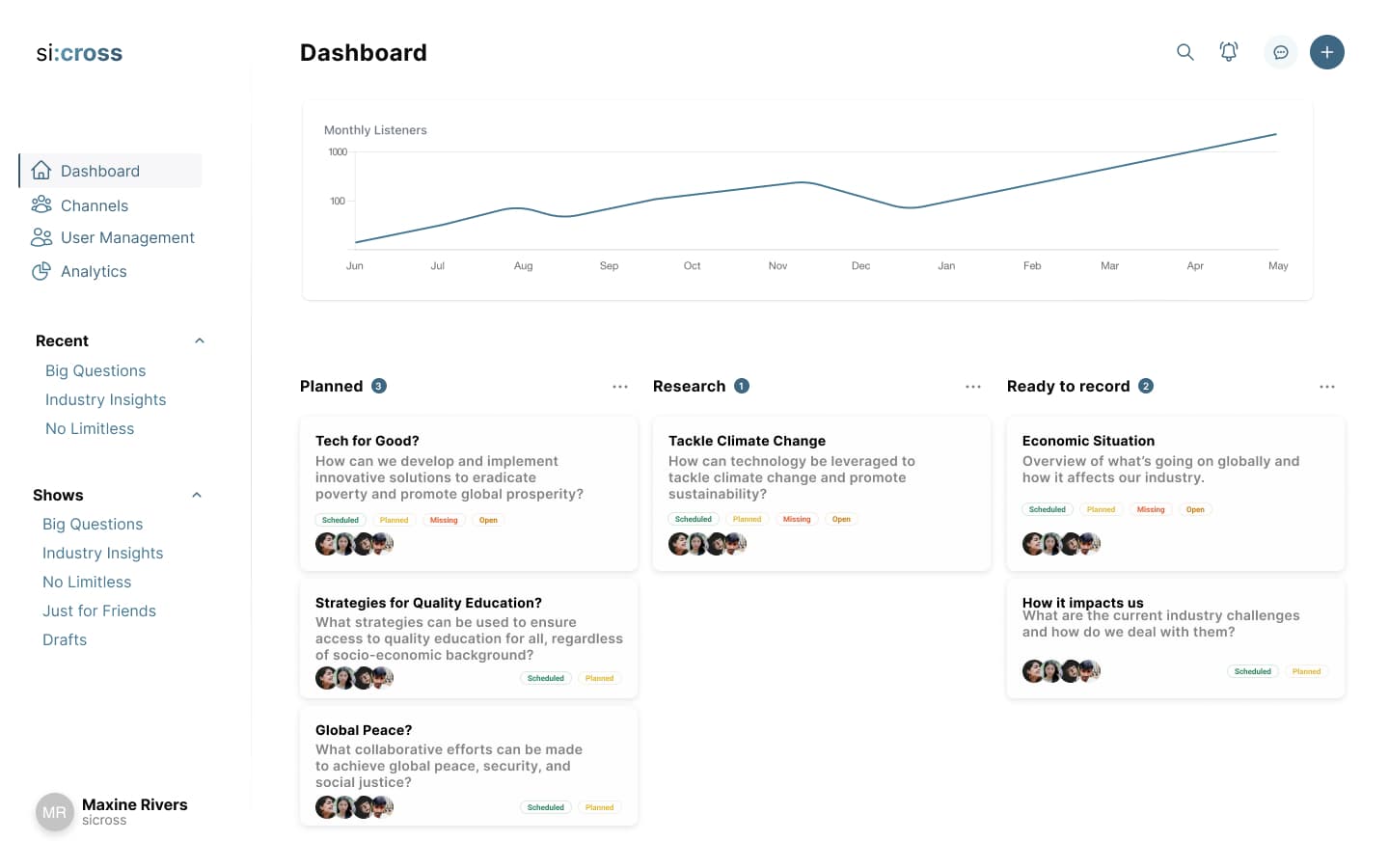 How si:cross works
Optimize Your Podcast Workflow with si:cross - Effortlessly Produce, Track, and Share Fresh Content with Your Audience!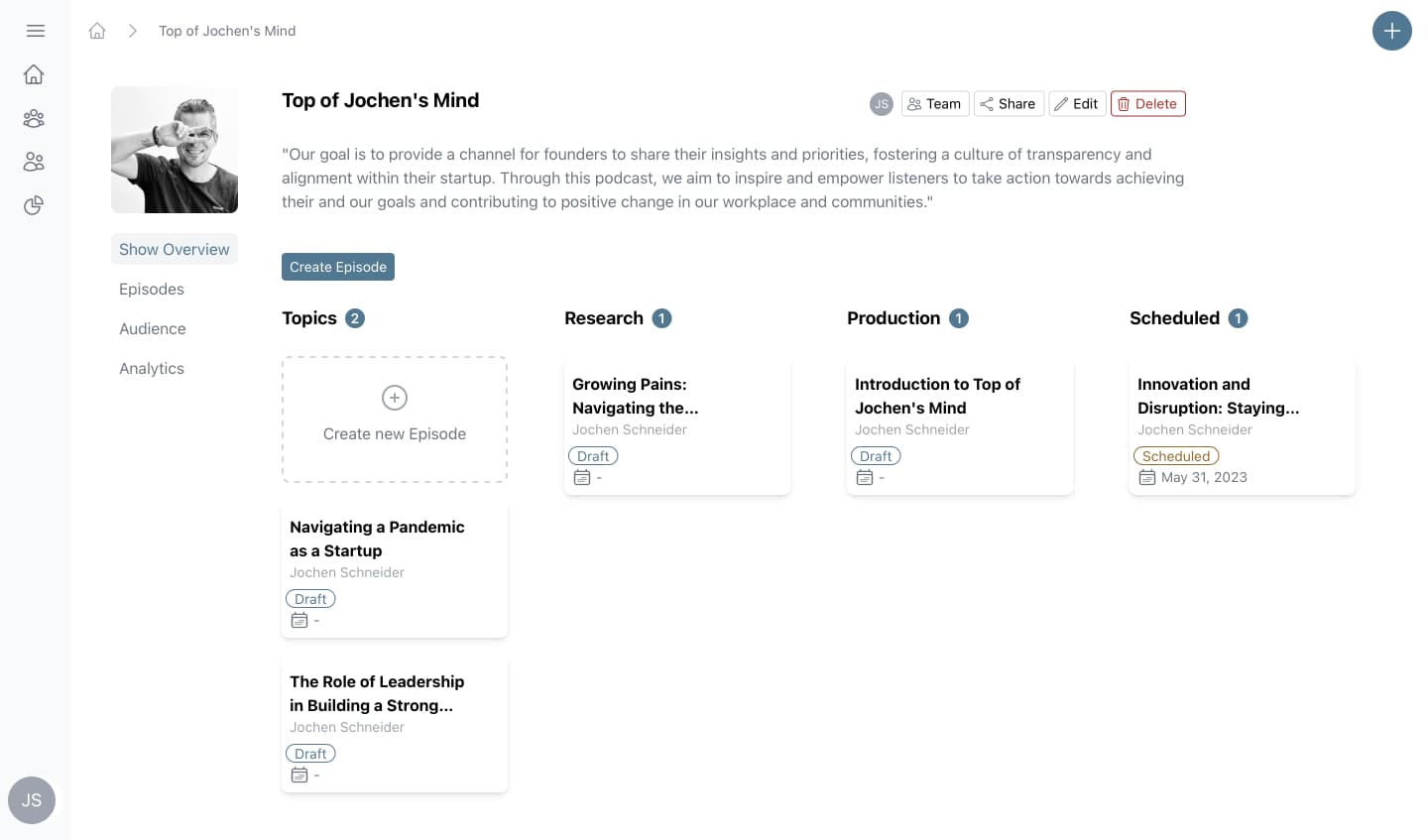 Supercharge Your Podcast with AI-Powered Planning!
🧠

Simplify your research for an infinite pool of creative ideas

🌐

Attract more listeners with a steady stream of engaging episodes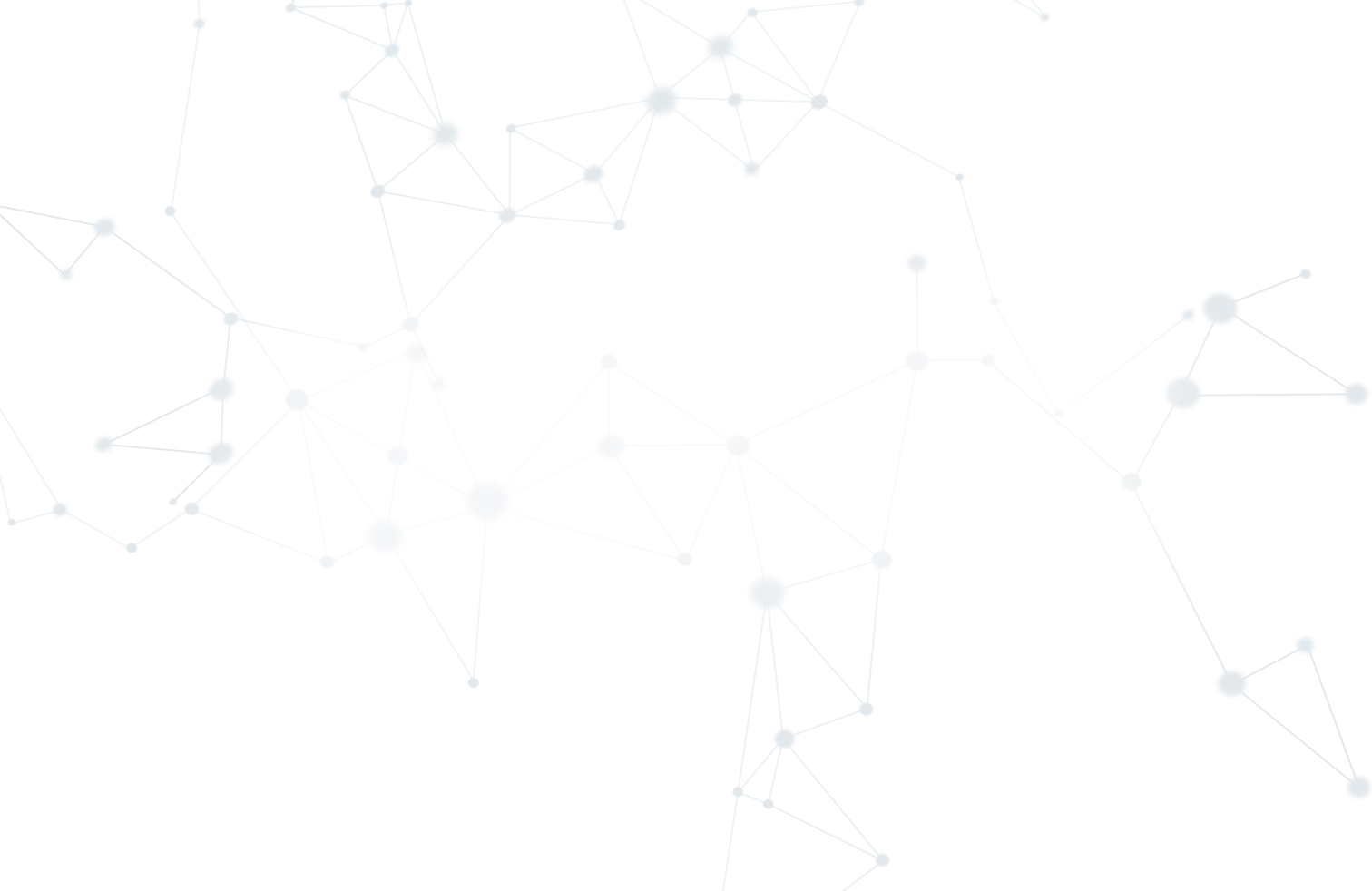 Clarify Your Podcast Vision: Motivation & Framework!
🎯
Define your motivation for a meaningful podcast journey
📚
Establish a framework for your audience and yourself
🌟
Pick an eye-catching name to stand out from the crowd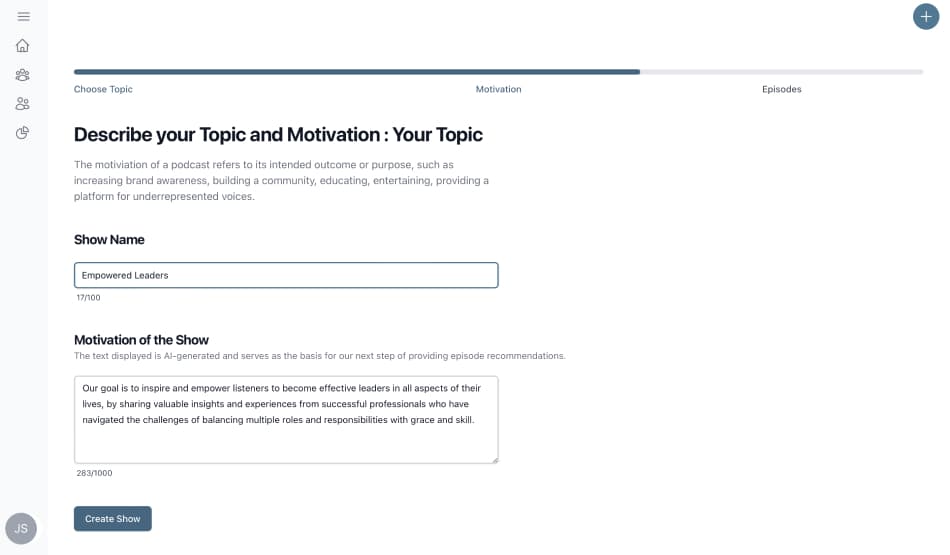 Start Your Podcast Strong: AI-Driven Episode Concepts!
🎬
Kick off with an initial set of captivating episodes
💡
Let our AI craft the perfect proposal of ideas for you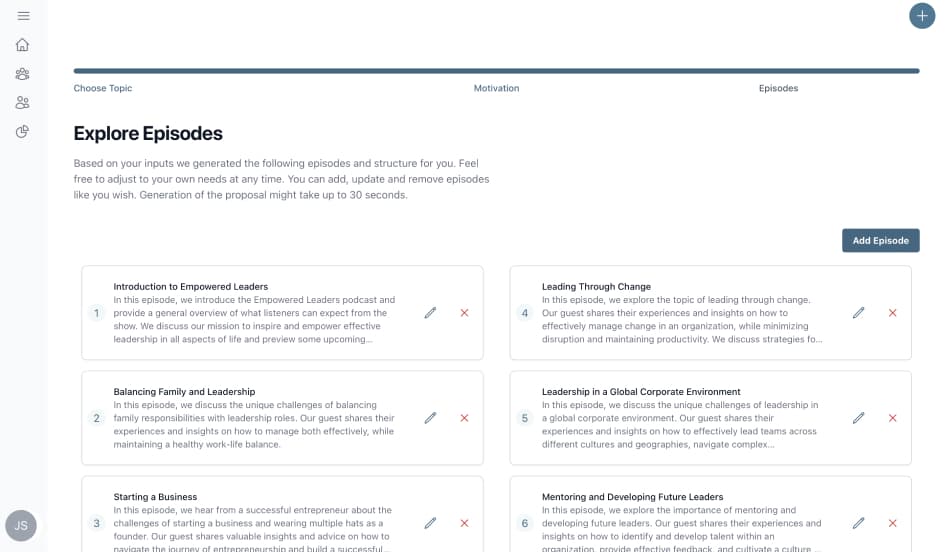 AI-Powered Podcasting: Streamlined & Efficient!
🧩
Organize your thoughts with ease
🎙️
Prepare your podcast with AI assistance
🎛️
Manage your episodes end-to-end with si:cross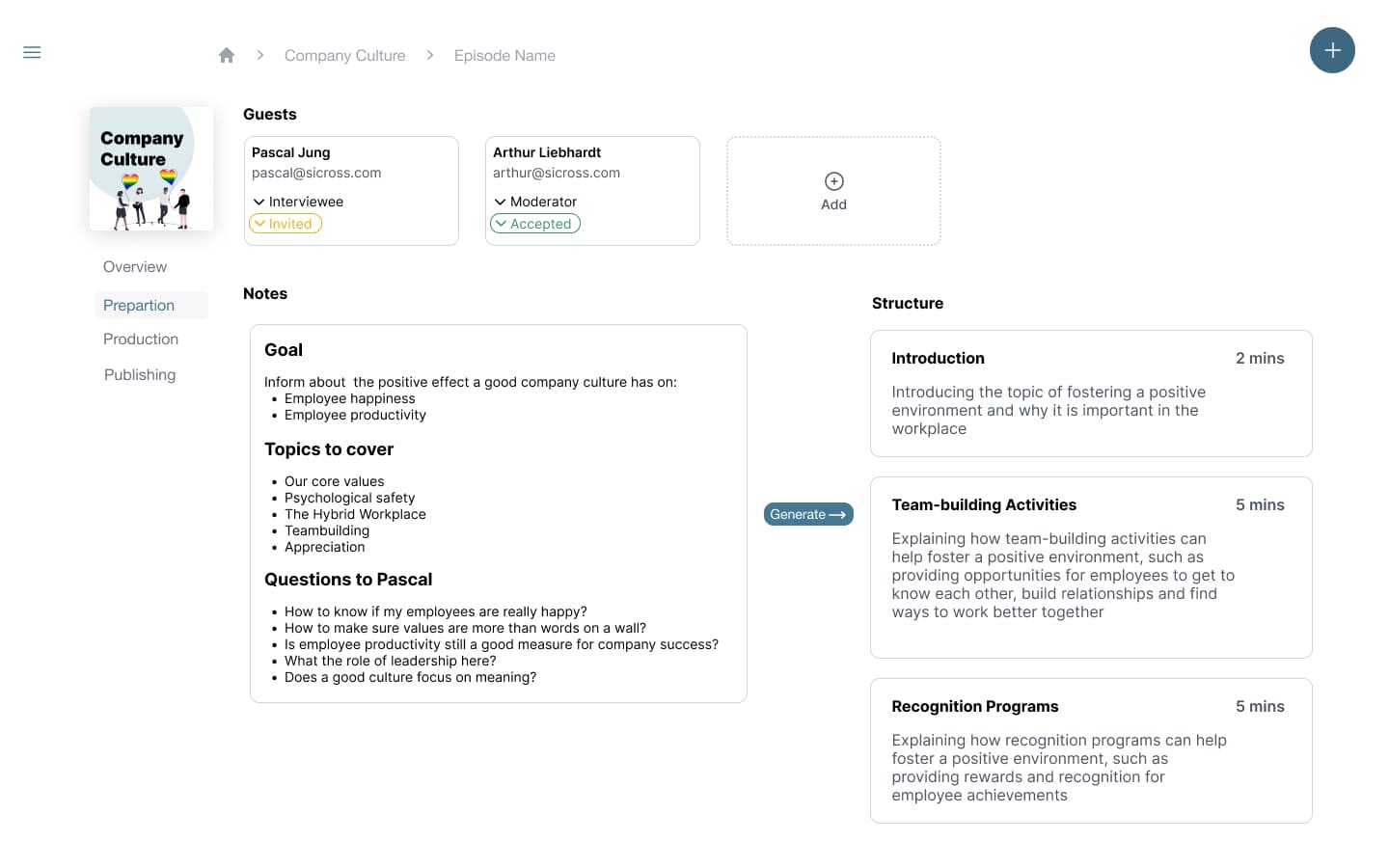 Master Your Podcast & Stay Organized!
📝
Monitor your planning effortlessly
💡
Gather fresh episode ideas for your podcast
🎧
Track various topics throughout your production
Ace Your Episode Recording: Organized & Ready!
📋
Jot down crucial notes for a flawless session
⏳
Plan your episode's timeline for a smooth flow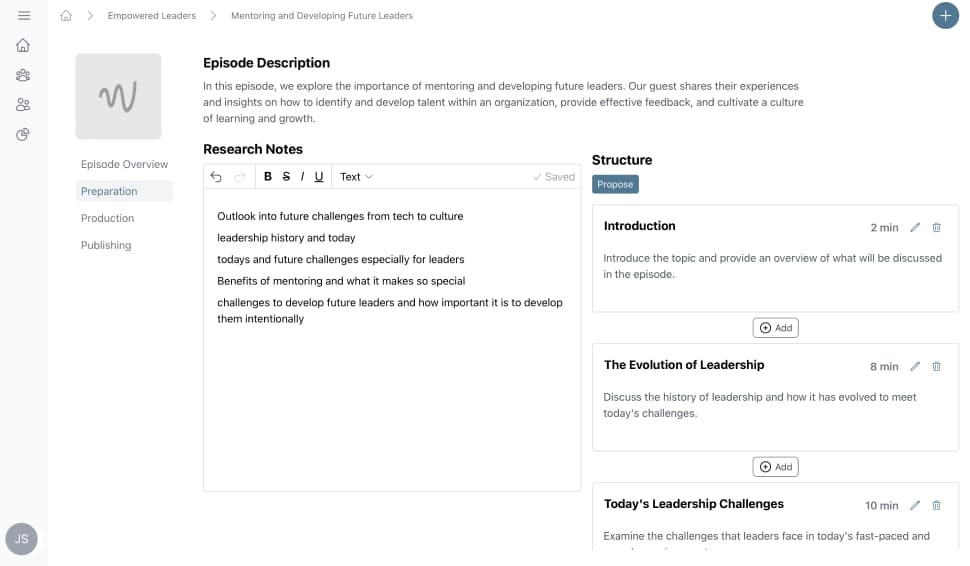 Lead Your Team & Engage Your Audience!
🤝
Collaborate with co-producers and podcast members
🎯
Release to a private community for exclusive access
🔒
Control access to ensure the right listeners tune in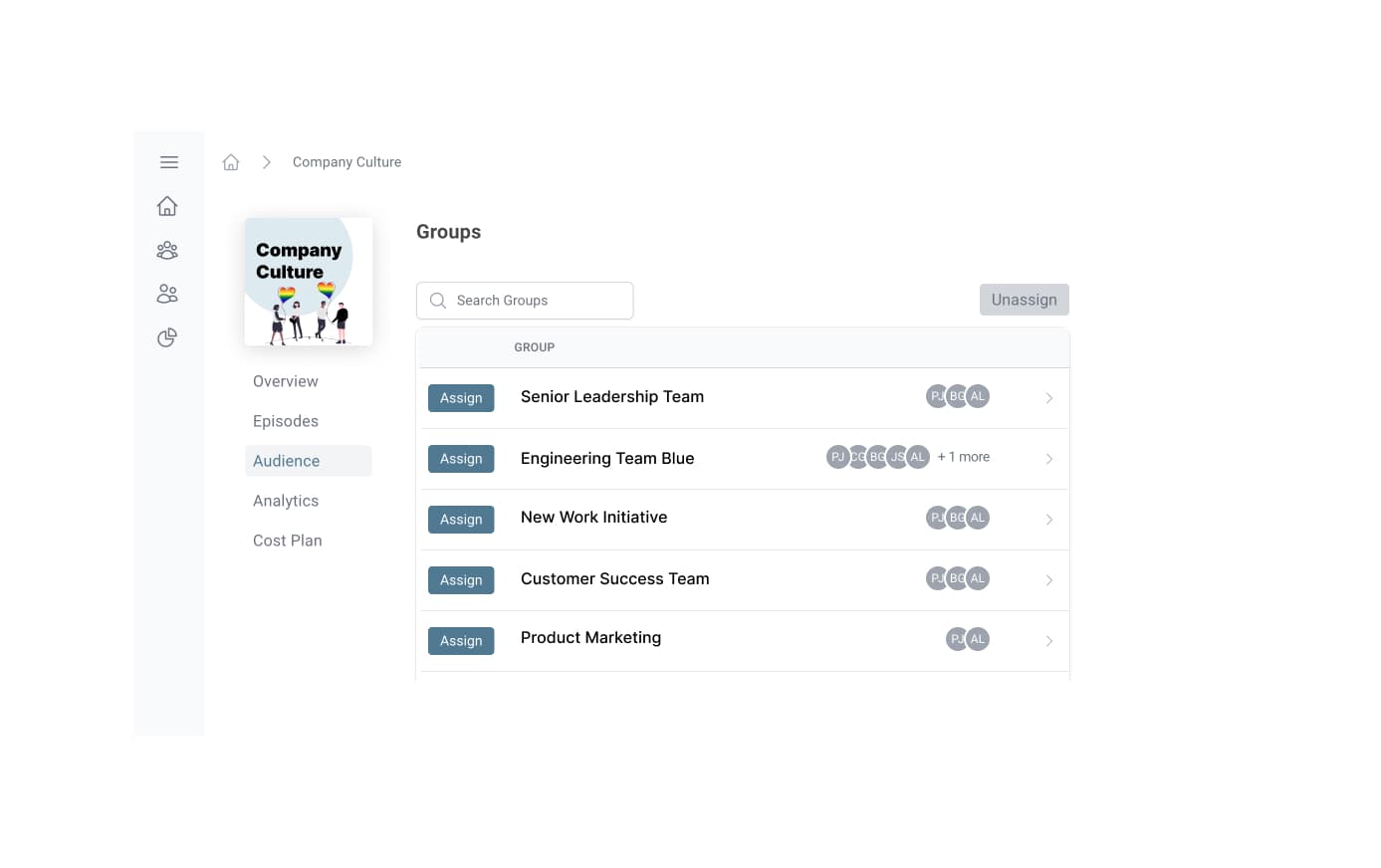 Release Your Episode & Spread the Word!
🌐
Share your show with your selected group
📲
One-click delivery to your team's mobile devices
📊
Track performance with insightful analytics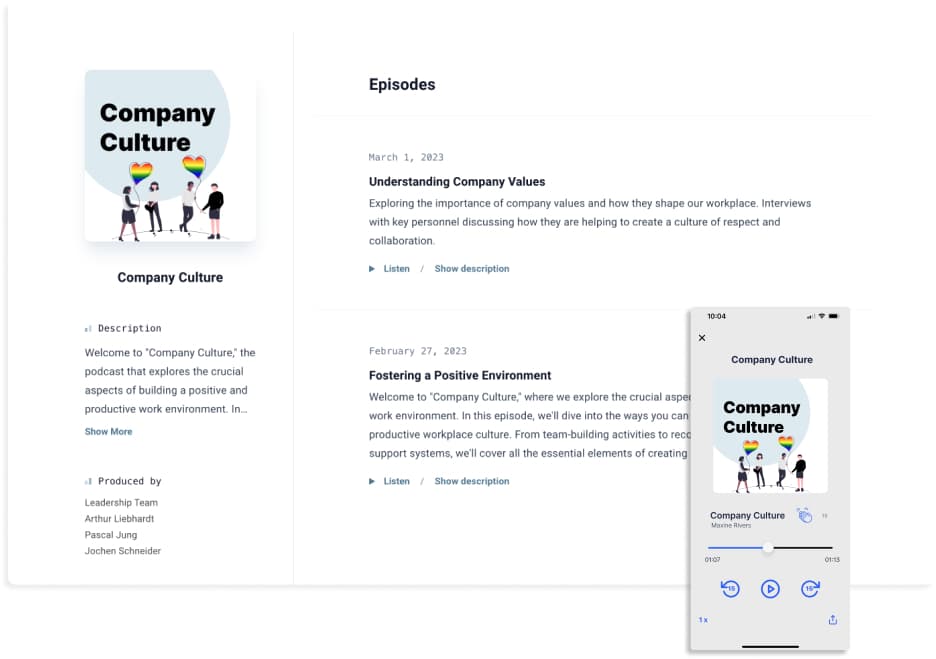 si:cross for internal communication
Enable your workforce to communicate in the digital age and claim your seat at the leaders table.