Your internal podcast solution
to get closer to your employees
Plan your podcast, improve your communication and promote insights within your team
How si:cross works
Host an internal leadership podcast and keep your leaders and employees connected.
Our AI powered Podcast-Planning gets you ready to record in minutes.
You no longer waste time thinking about topics or doing endless research.
For a good crisis communication, fast planning is crucial.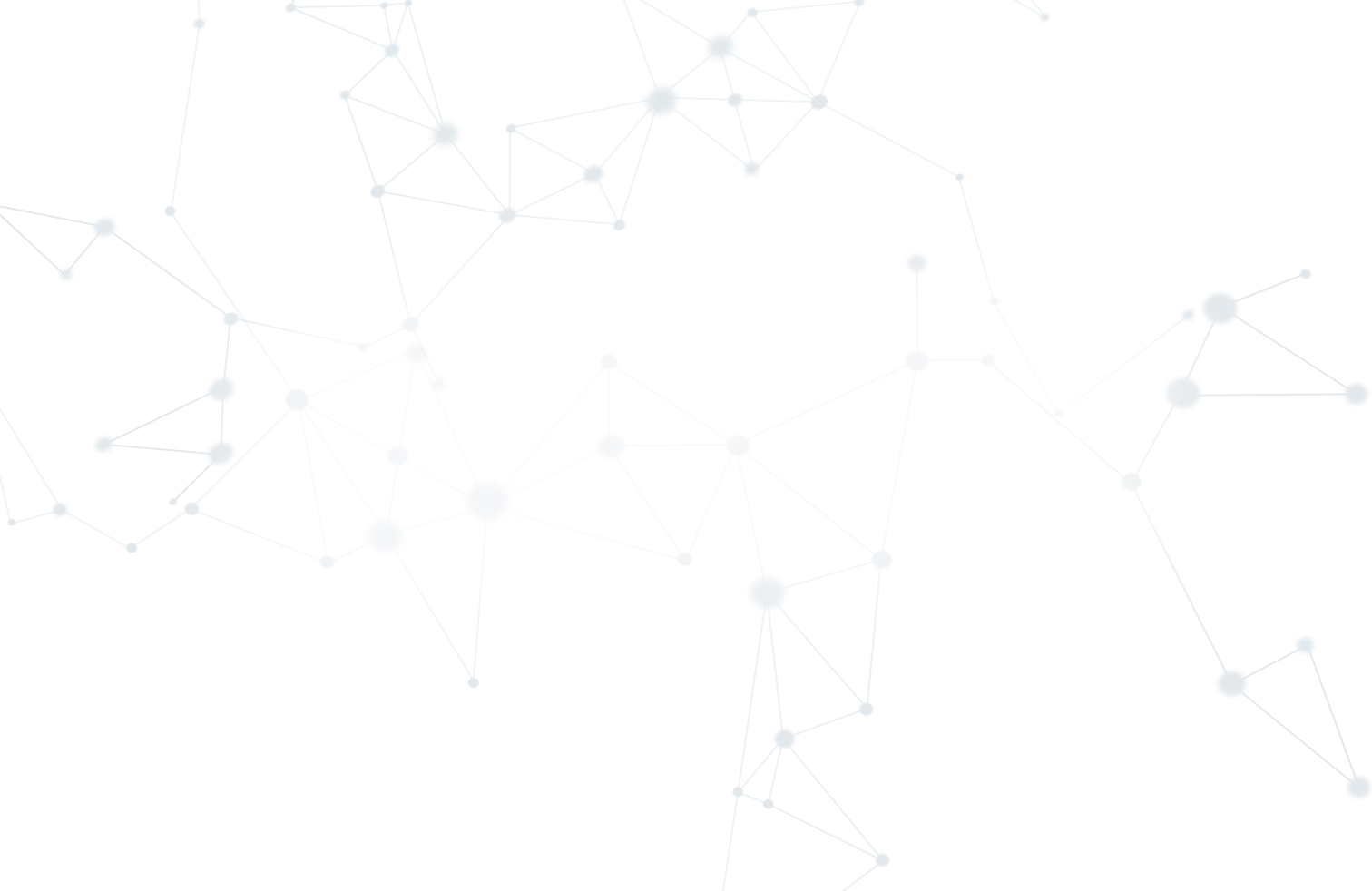 si:cross helps you to
Plan your podcast
Get clear about your motivation for doing this podcast. Set a framework for your audience and yourself. Start with a compelling name.
AI helps you to
Structure your thoughts
Prepare your podcast with AI support and manage your podcast end-to-end in the si:cross podcast suite.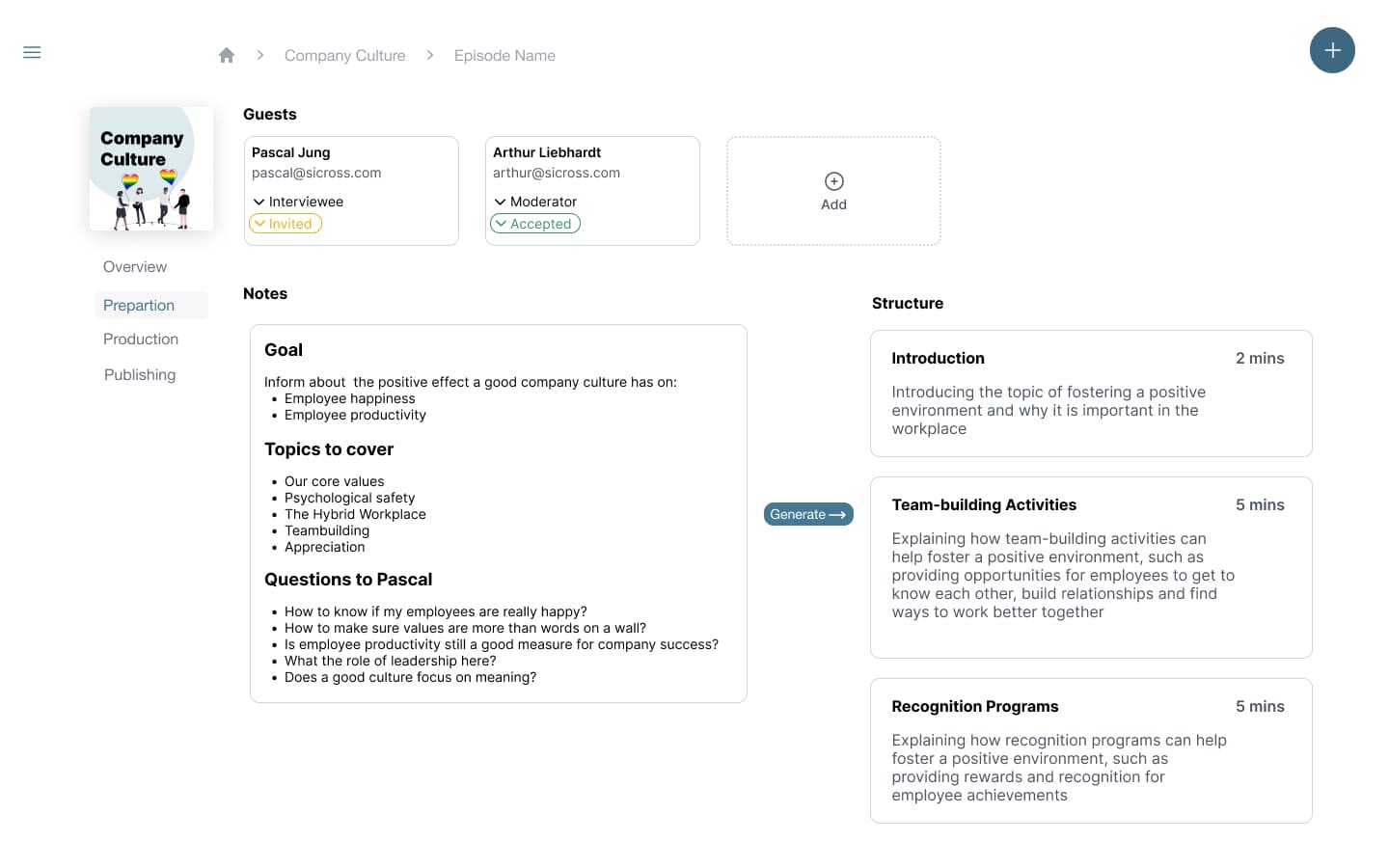 Manage your podcast &
Keep track of your planning
Collect new episode ideas for your podcast. Keep track of the different topics during the research and recording phase.
Manage your team &
Define your audience
Invite your co-producer and podcast team-member. Create or choose a group and control who can listen to your podcast.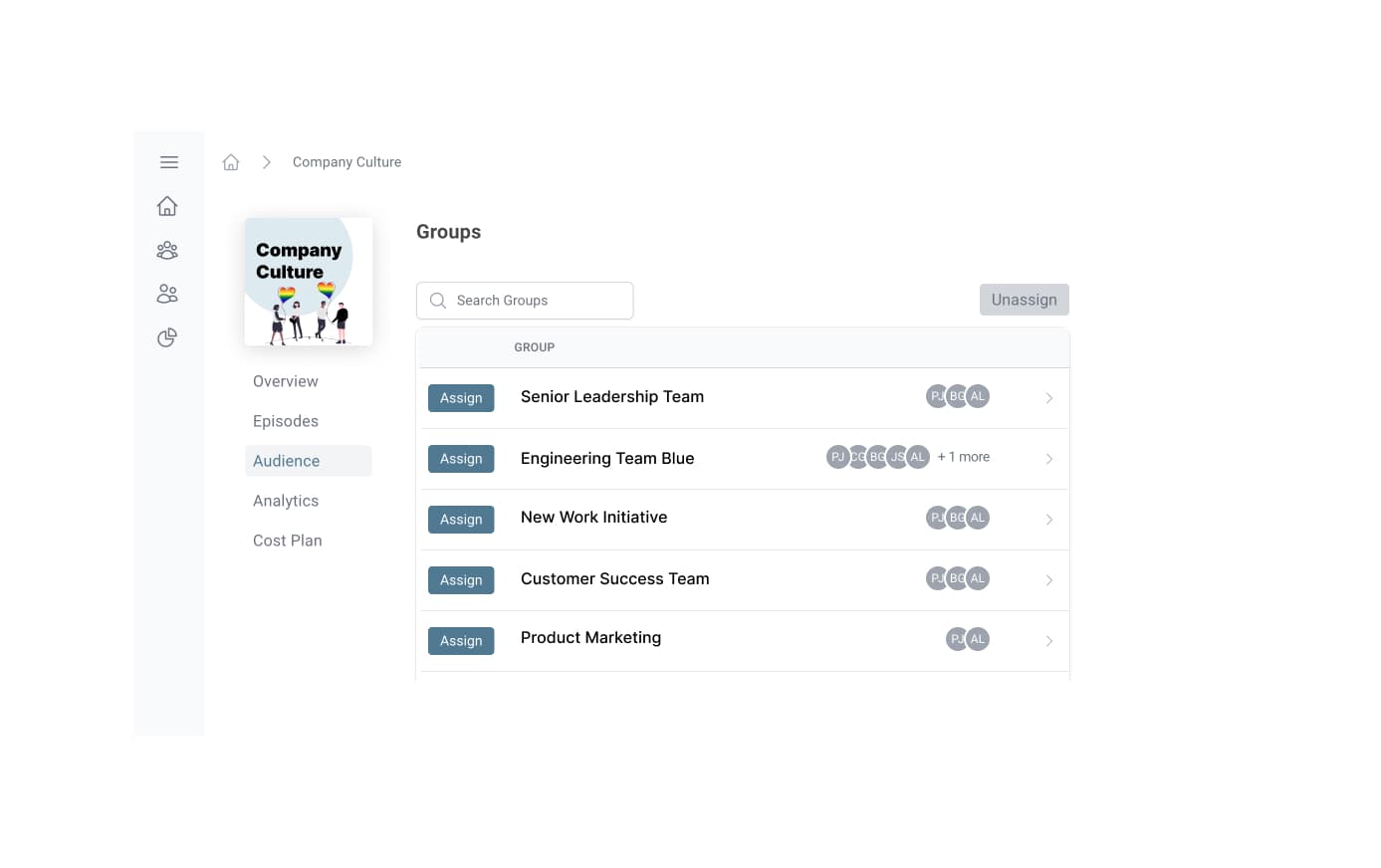 Publish your episode &
Share your show
Share your episode with your group.
Deliver it with one click to your team's mobiles & check out the analytics on how it is going.
Take a walk &
Enjoy Listening
Increase your employee engagement and work flexibility. Your team can listen on their mobiles whenever it fits their schedule.
Less meetings more time to think and do.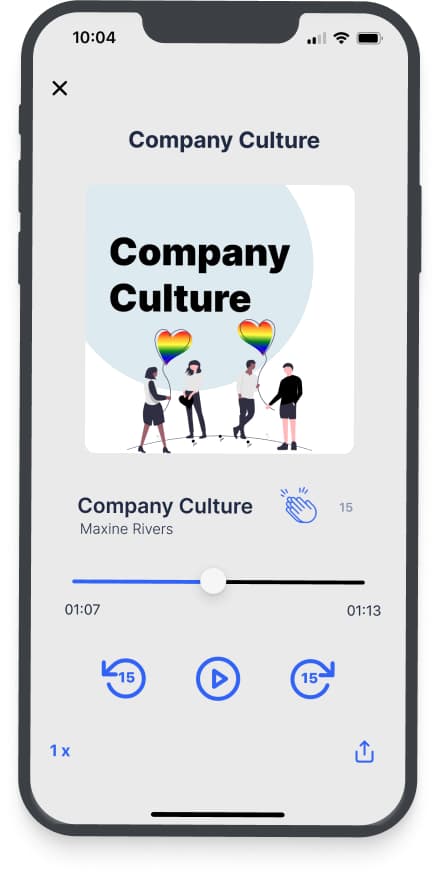 si:cross for internal communication
Enable your workforce to communicate in the digital age and claim your seat at the leaders table.